Are we called to be Prepared?
It is an important question to ask ourselves: do we need to be prepared? The answer is a resounding yes.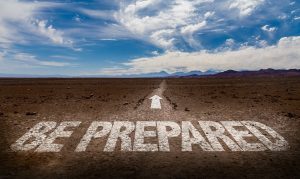 Being ready for whatever life throws our way is essential in order to survive and succeed. Taking proactive steps to ensure that we are equipped to handle any situation is a must. This means being aware of our surroundings, having a plan in place, and having the skills and resources needed to make it through difficult times. Preparation is a key component to success, and it's something that we all must take seriously.
I believe the best way to prepare for the future is to understand the present. We must keep a close eye on the current economic and political climate, so we can make necessary adjustments to our plans. Instead of dwelling on the potential disasters that might come, we should focus on what we can do now to ensure a better tomorrow. This means taking steps to build our own resilience, learning new skills, and creating meaningful connections in our communities. With the right preparation, we can create a future of opportunity and hope.
In my own live, I desire to live in Faith that God has my future in His hands. That does not mean I simply ignore the circumstances I face, but I live a life with hope that my future is secure.
I'm an optimist who believes that despite the challenges and difficulties we may encounter, we can still find a way to make things better and show an example of living without fear. Despite my optimism, I understand that some people may be resistant to taking action and I am concerned about how this will affect them.
I strongly believe that living with a positive outlook can have a huge influence on an individual's life, however, I am not certain if it can change the course of a war or stop a natural calamity. Certainly, individuals can have a powerful influence on the direction of history, and if enough people come together, they have the potential to create significant change.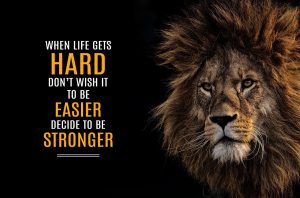 At this moment, it's difficult to be optimistic about the decisions so many people have taken collectively and the effects that this has had on the world. I often wish we could have another chance to make amends or improve on situations that could clearly have been better planned. It's unclear if we can change the consequences of what was already predicted in the past. Nobody can know the future and no one can accurately predict what's going to happen. Nevertheless, we can ask for guidance and be prepared to face any problems that may arise in the future.
Being prepared means working and planning to be ready for situations that life throws at you. It involves having a plan in place for any potential emergency situation. It means having the necessary supplies like food, water, and medical supplies on hand just in case the unexpected happens. It also means staying educated on safety protocols and staying mindful of your surroundings. Being prepared means having a little bit of faith that you can handle anything that comes your way.
Being proactive about the future is important, especially when there are signs of a storm coming. Taking proactive steps to get everything in order before the storm is essential. Don't forget to consider your family and make plans for them as well, since they may not be as prepared.
In the upcoming period, we will provide extra knowledge about being prepared. We will debate the probable inflationary dilemma and multiple wars that we may face and how it will have an effect on our lives. Most of all, keep your minds positive with trust, expectation, and affection.