It is time to get prepared.  Are you ready?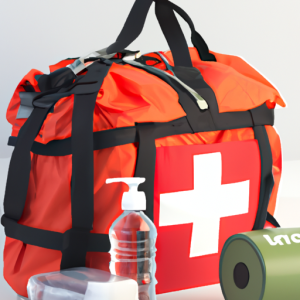 Many years ago I felt God calling me to Prepare – and to share that message with others.  Anyone who would listen I shared the story of this calling.
I never felt fearful or overwhelmed with what I believed was coming.  I just knew in my heart – things were getting ready to get difficult for a lot of people, and I needed to prepare my family.
It wasn't too many years after that when our world experienced many very challenging times – including the global Pandemic.  It was a tragic time for our world and many people lost their lives.  Certainly, there were differences of opinions and major mistrust with how the governments were handling things, but with much difficulty – we managed to get through.
Unfortunately, I believe the pains and challenges are just beginning.   Once again, I have heard the call to Prepare – and this time it will be an even greater challenge.  Again, we must heed the signs and PREPARE.
I believe we are headed to additional global conflicts that will set in motion a string of tragedies across the globe.  In addition to shortages, global wars, and natural disasters that will cause widespread sufferings, I believe we could experience more pandemic suffering.
Are we headed to WW3?
I certainly can't say for sure, but the decisions that governments and leaders are making certainly look like we have events in motion that are taking us toward global conflict.  Does anyone believe that conflict will be a quick solution?  I do not.
The leaders who are driving this disaster will likely remain safe in their castles while millions will suffer and die.  The global economy will likely crash – and people will lose their homes and retirement savings.
Will we have another Pandemic?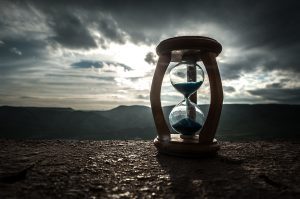 It seems like every other week there's a new article about a potential pandemic, and it can be hard to know what to do about it. But the truth is, it's important to be prepared for anything.  I personally believe we will have a new global health crisis.  I believe it will spread fast – because of so much distrust that has been sewn with the mismanagement of the last global pandemic.
Tragedies are coming, and war is coming. It's not a matter of if, but when. So it's important to have a plan in place in case of a pandemic.
It's important to stay informed about the latest pandemic threats. The CDC and World Health Organization are good sources of information.
If a pandemic does hit, it's important to stay calm and to follow the instructions of the authorities. Panic will only make things worse.
The best way to prepare is to have a stockpile of food, water, and medical supplies. You should also have a plan for how you will get in touch with your loved ones if a pandemic hits.
So please, get prepared. A new pandemic may be coming, and it's important to be ready for anything.
It's no secret that the world is in a dangerous time.  The Bible clearly says there will be wars and rumors of wars.  There will be famine and tragedies happening all over the globe, and they're only going to get worse.  If you're not prepared, you're going to be in a lot of trouble when things go bad.
But don't worry – you're not alone. There are plenty of people who are getting prepared right now, and you can join them. Here are some tips to help you get started:
1. Stock up on food and water.
You need to have enough food and water to last you for at least a few weeks. Ideally, you should have a few months' worth of supplies.
2. Get some emergency supplies.
You'll need things like a first-aid kit, a flashlight, and a radio.
3. Build a survival kit.
This kit should include things like a knife, a multi-tool, and a shelter.
4. Learn self-defense or take up another self-discipline to help your confidence.
If things go bad, you'll need to be able to defend yourself and your loved ones. Learn how to use a weapon and how to fight.
5. Stay informed.
It's important to stay up-to-date on current events, so you can see what's happening in the world and prepare for it. Read the news, listen to the radio, and watch the news.
6. Have a plan.
If something bad happens, you need to know what to do. Have a plan for emergencies, and make sure everyone in your family knows what to do.
7. Be prepared for the worst.
It's important to accept the fact that bad things can happen, and you need to be prepared for them. Don't wait until it's too late.
The world is a dangerous place, but that doesn't mean you have to live in fear. If you're prepared, you can face anything that comes your way.